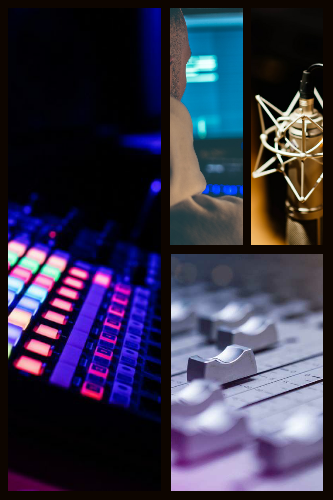 At Dexmusic we provide multiple services. For artists, we provide beats and mixing & mastering services. For companies, we have Sync leasing. And for the producer community we provide different sample packs.
Beats:
Sync:
Our sync library is full of music special made for companies. With songs made for business video's, commercials, background music and many more. This service comes with all kind of options. That's why we didn't created a store for this. For sync licensing you should make contact with us. Provide us with as much info as possible and based on that we try to find or make something that fits.
Mixing&Mastering:
Mixing & Mastering is a service for artist. Mixing and mastering are two different components but similarly, important parts in the sound creation, that can frequently end up plainly obscured and difficult to differentiate between. Fundamentally, mixing is the progress before mastering, that includes changing and adjusting singular tracks together, to frame a professional stereo .wav file. The stereo file is then mastered, which guarantees that the song is plainly cleaned and framed into a strong, radio ready, release banger. We use a variety of tools, not only to adjust levels, but also, in some cases, to change the space, structure and positioning of the track components. This service is included in some beat pack bundles 'Not all bundles'. We also provide this service separate from bundles and beats we haven't produce. If you are interested in our Mixing & Mastering services hit us up.
Producer Store:
In the producer store we provide drum kits and loop packs. All the packs and kits consist of high quality samples. Most of the sample packs are free. Some sample packs aren't. Not all packs are created by dexmusic. There are packs that come from other platforms. This is because we try to put as many good sample pack together. All the packs are royalties free.